RENZ VPN NEW UPDATES
DOWNLOAD LINK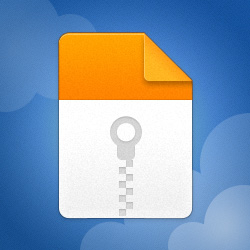 MediaFire is a simple to use free service that lets you put all your photos, documents, music, and video in a single place so you can access them anywhere and share them everywhere.
FIXED FIXED FIXED
• 11.MB (app size )
• slow servers fix
• and others problem...
WHAT'S NEW
• Welcome dialog
• APP UPDATER
• NEW SERVER
• AND MORE
Rate Your FeedBack Thanks
ALWAYS READ CAPTION
POWERED BY:HACKDROID VPN PANEL
LESS BLOCKING
LESS BLOCKING
NO EXPIRATION
NO SERVERS EXPIRATION
NO NEED ACCOUNT
NO ACCOUNT NEEDED
1 click ads will support this vpn and me
SERVERS IN PICTURES
FEATURES
• no Servers Expiration
• All Network (allnet payload installed)
• One Tap Connect
• Easy to Connect
• No Need Account
• Soft and Clean UI
• Compatible (all) Android Version
• Supported Gaming
NETWORK (ALLNET Payload installed)
• SUN - TU50|TU60|FIXPLAN (Recmmm..)
• TNT - ML10|SURFSAYA20|GIGASTORIES
• GTM - GOWATCH|GOPLAY|NOLOAD
• SMART - GIGASTORIES|AT10|AT60
•GTM - NOLOAD BETA TEST- noload
OTHERS
• OPEN PocketWifi
• DATACONNECTION
• OPEN HOTSPOT
USER GUIDE
1. Select your Desire Server
3. Click Connect & Enjoy
Note
THIS IS NOT FOR SALE!!!
NO ILLEGAL ACTIVITES !!!
IF YOU ARE NOT CONNECTED IN THE SERVER YOU SELECTED PLEASE CHOOSE ANOTHER SERVER
if the server is slow connection..please choose another server
I DO NOT HAVE ANY SPONSORS,
IT WOULD BE BEST IF YOU CAN SUBSCRIBE TO MY CHANNEL FOR MORE UPDATES, THANK YOU.
Channel name HACKDROID PH 2019
LINK
Join to our facebook Group
for more VPN UPDATES
link
GROUP NAME: HACKDROID PH 2019